Sustainability
Our nicotine pouches from ZYN, VOLT and Swave are pure pleasure products. In order for us to continue to enjoy our nicotine pouches in the future, we work hard to reduce our negative impact on the climate. We are aware of the impact our products have on the climate and want to take our responsibility. Our goal is to reduce all climate impact from our entire operations by 41 percent by 2030.
On this page, you can read more about our first step to reduce our packaging's part of the climate footprint of Swedish Match Europe Division. This is done through a so-called mass balance method that we tell about on the cans of ZYN and VOLT.
What does mass balance mean?
Our packaging accounted for 45 percent of the climate footprint of the Swedish Match Europe Division in 2021. As a first step towards reducing it, we are starting to phase out fossil plastic based on crude oil and replacing it with bio-based plastic. We are doing this by applying the mass balance method, which we describe on the cans used for ZYN and VOLT. You can read more about how this works below.
Bio-based raw material is mixed with fossil-based material
Most of the cans we use for snus and nicotine-free products are made of plastic, which is historically based on crude oil. When we now start to use the mass balance method, it means that we ensure that a certain amount of bio-based material is in the system, corresponding to the plastic needed to manufacture the cans and labels for the ZYN and VOLT trademarks.
The bio-based material is mixed with fossil material in the production of plastic (granulate), and this plastic granulate is then delivered to the plants that manufacture our packaging. Since the supplier delivers plastic to a variety of industries, the content will vary and some of our cans will contain more bio-based material while others will contain only a fraction or possibly none at all.
But through licensing, we can communicate our undertaking and the amount of bio-based material we have purchased for the ZYN and VOLT cans.
Bio-based plastic reduces our climate footprint
The mass balance method provides us with an opportunity to communicate our undertaking on the ZYN and VOLT cans, and to explain that they consist to 90 percent of bio-based plastic, even though the can you are holding in your hand may not. The fact that the cans do not consist of 100-percent bio-based plastic is because other substances are added as well as the plastic, such as plasticizers, during manufacturing.
Since the plastic now consists of recycled resources rather than crude oil, the climate footprint of the packaging from our two brands, ZYN and VOLT, is reduced by 100 percent.
The calculation is based on the packaging's entire lifecycle, from the production of raw materials to packaging waste management, in accordance with the ISO 14040 standard. Such a scientific calculation is called a life-cycle analysis, whereby the foremost result is known as "global warming potential," which indicate the packaging's climate footprint. To ensure that the analysis is conducted correctly, it is critically checked and thus third-party verified.
The labels on ZYN and VOLT are also made of plastic and are included in the mass balance method. When they are empty, the ZYN and VOLT cans, just like all other cans, should continue to be disposed of as plastic packaging.
Traceability secured by ISCC
To guarantee that the investment we are making is sustainable and results in an increase in the bio-based proportion in relation to the fossil-based proportion in the system, it is important that the material is certified. We have chosen to invest in material that is certified by ISCC (International Sustainability and Carbon Certification).

ISCC certification ensures that every player that handles the material – from the source to us – fulfills their sustainability and traceability criteria. As the final player in the chain leading up to the market, we have ISCC-certified the ZYN and VOLT trademarks, thus closing the traceability circle.
FAQ
The most common questions and answers about the mass balance method and our work with bio-based plastics.
How can the climate footprint be reduced by 100 percent when the can only consists of 90 percent bio-based plastic?
What does bio-based plastic consist of?
Why are you using bio-based plastic rather than recycled plastic?
Why use the mass balance method rather than starting to manufacture all packaging from bio-material?
Why isn't the mass balance method being introduced for all of your cans?
Swedish Match North Europe AB, 118 85 Stockholm, Sweden, Company reg. number: 556571-6924, VAT reg. number: SE55657169240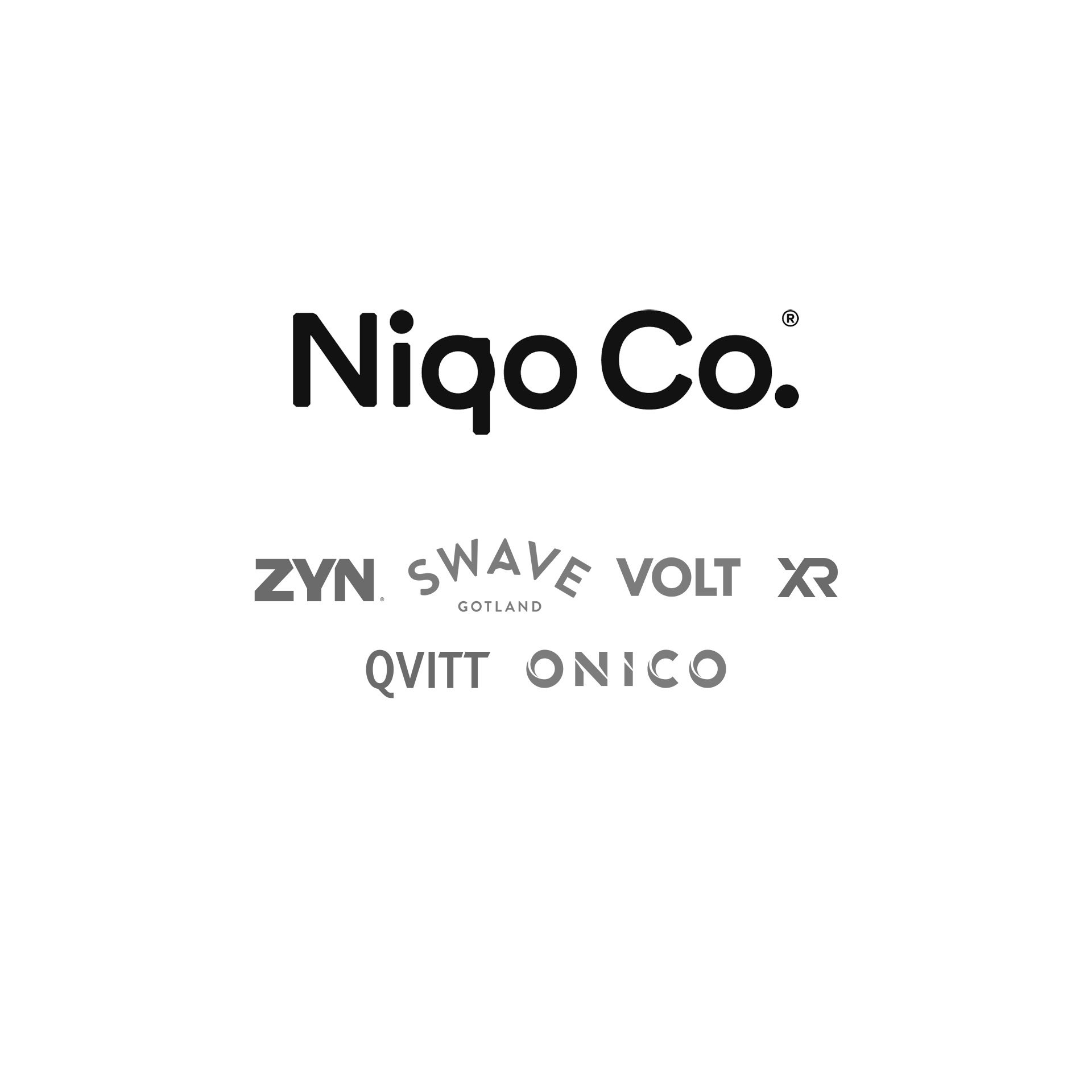 Are you over 18 years old?
Please enter your date of birth
I'm not over 18 years old
This website contains information about tobacco and nicotine products and is intended for visitors living aboe the age of 18. You therefore need to verify your age here. Our products are not intended for sale or use by persons under 18 years of age. The use of our products is not risk-free as they contain nicotine, which is a highly addictive substance. Only for adult tobacco and nicotine users over 18 years.